Verifying Compliance


Prove You Protected the Right Data, the Right Way

Challenges
More data privacy laws -- like those tabbed across this section -- in the US, Europe, and other international jurisdictions are passing and being enforced. CISOs and data governance teams responsible for safeguarding data at risk must also prove they located and protected that data in the right places, and in the right ways.
Data Loss Prevention (DLP) systems and data masking software can discover and de-identify Personally Identifiable Information (PII). How well do they document their search results, and actual masking procedures? How easy is it to locate and modify specific protections if something needs to be redone, or done differently? How can the risk of re-identification based on quasi-identifying data be measured and mitigated?
Solutions
For detection control, there are extensive search logs and dashboard reports available from the data profiling and sensitive data discovery modules including with all IRI data masking software. For example, there are both scan-specific text reports and visualizations like these: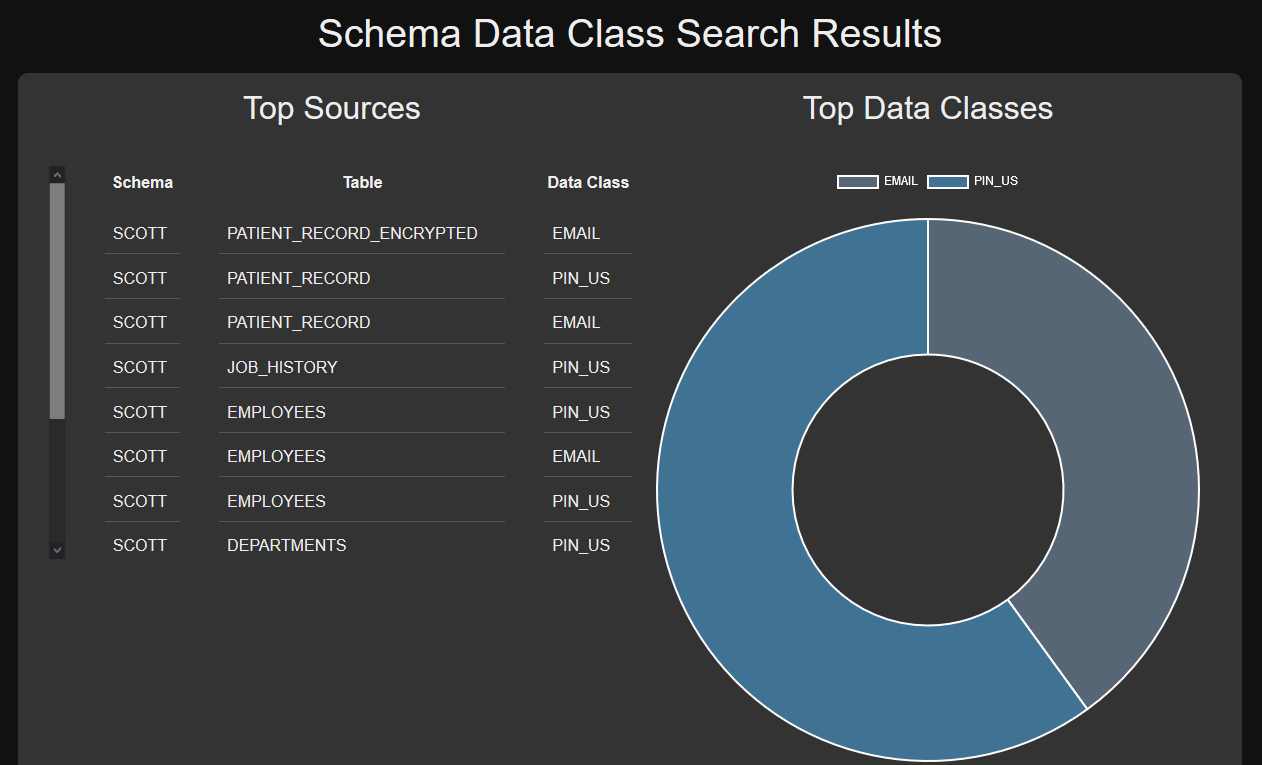 For masking operations, all data protections are specified in the self-documenting, human-readable job scripts, mapping diagrams, or configuration files, or audit logs prouced for IRI FieldShield, IRI DarkShield and IRI CellShield EE (which are all also included in the IRI Voracity data management platform.)
In the case of FieldShield, the audit trail contains each job script, which shows the protection technique(s) applied to each field in each table or file processed. Source-to-target mapping diagrams show the same changes quickly with orange connectors and the visual representations of the jobs are handy images to share.
That XML audit log also contains other job metadata, like the:
protection library function(s) used

encryption keys or de-IDcodes

input and output tables or files

user who ran the job

job start and end times

number of records processed
To facilitate data breach prevention, you can review your jobs to validate a developer's protections of output fields prior to execution.
For example, masking the SSN field in a payroll feed is a matter of connecting to your sources (or existing jobs) and clicking through a new job wizard or modifying existing parameters in a dialog or script. Some of the functions you can apply (ad hoc or as a rule), are:
encryption and decryption

anonymizationvia pseudonymization

data masking

de-identificationand re-identification

field redaction